IN THIS ARTICLE
Yellowdig Community Setup Steps
STEP 1: Create the assignment link
STEP 2: Make Yellowdig visible in the side navigation
Step 3: Create your Yellowdig Community

This guide is for instructors, learning design folks, and really anyone who needs to know how to add a Yellowdig community to their course.
The steps below assume that Yellowdig has already been installed in your organization's Canvas, instance. If you're unsure whether this was done yet you can reach out to us at support@yellowdig.com. You're also welcome to try the steps in this guide, and if you're successful that means that Yellowdig has in fact already been installed! 😃
💡 Good News!
LTI 1.3 enables students to launch from either the side navigation link OR the assignment link and their grade will be synced either way. Thus, we now recommend enabling the Canvas side navigation link to Yellowdig at the beginning of your learning community.
Yellowdig Community Setup Steps
STEP 1: Create the assignment link
Navigate to Assignments and click the +Assignment button. Create only one Assignment for Yellowdig.
Name the assignment (EX: "Yellowdig Conversations").
Set a number of Points for Yellowdig in line with your grade breakdown.

EX: If Yellowdig is worth 10% of your final course grade, and there are 1000 possible points for the course, allocate 100 points to Yellowdig. For more on how grade passback works, see the Knowledge Base article.

Select "External Tool" from the Submission Type drop down menu. Then, click "Find", choose the LTI 1.3 Yellowdig installation from the External Tools list and that will automatically place the correct launch URL. (see image below).
Enable the checkbox for "Load This Tool in a New Tab". It's recommended so that students can launch into Yellowdig via their preferred browser.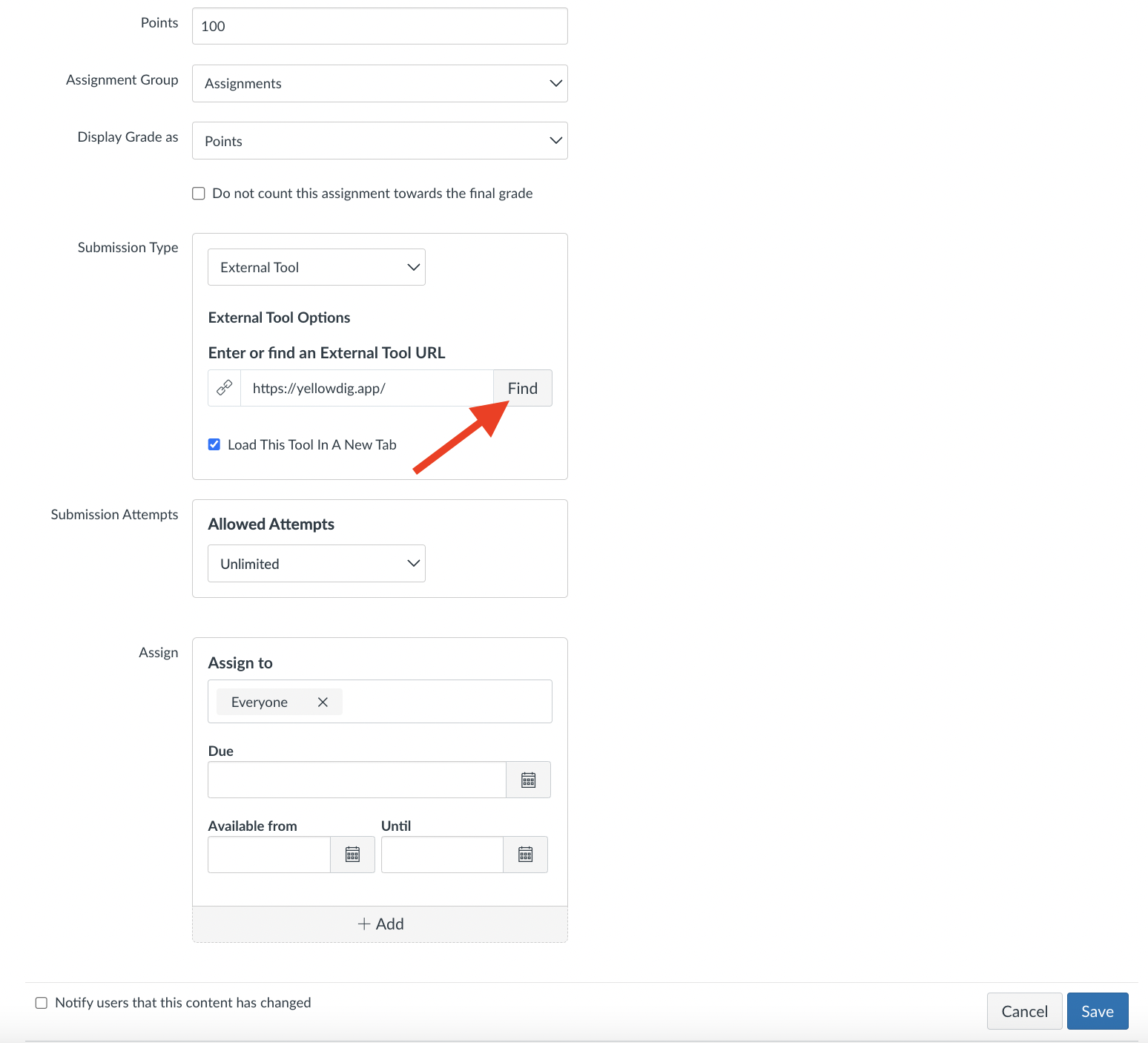 STEP 2: Make Yellowdig visible in the side navigation
To make Yellowdig visible in the side navigation for your course, Go to Settings - Navigation - drag "Yellowdig" to the visible navigation list and click "Save".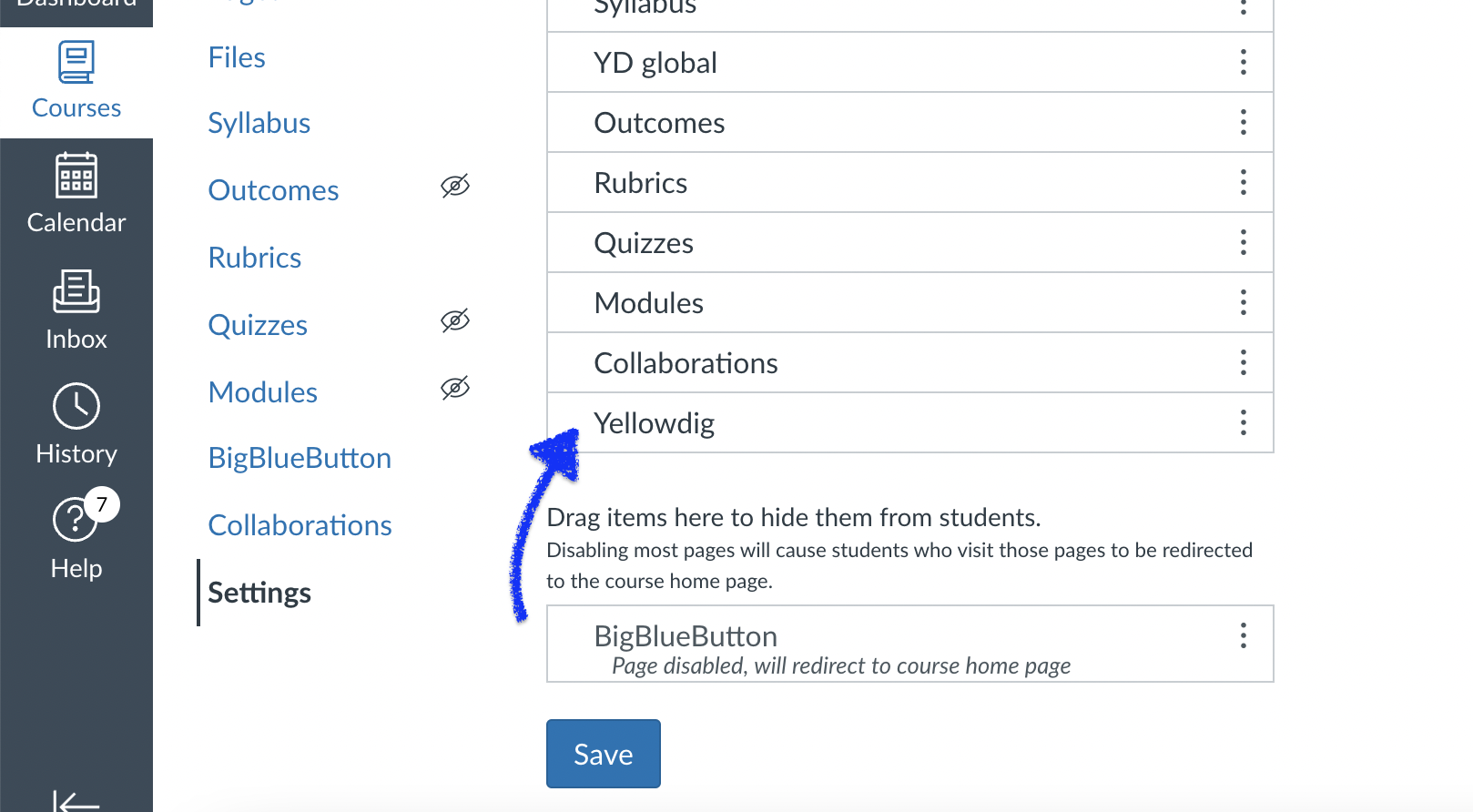 Step 3: Create your Yellowdig Community
The instructor will click the Assignment link that you just created, which will launch Yellowdig and prompt them to create your Community for the class. This first instructor to launch into the Yellowdig community will be automatically assigned as the Community Owner.

Instructors should click the Assignment link and set up the Community before the course begins so learners can access the Community on the first day of the course.

To establish grade passback, your students can launch into Yellowdig through this one graded Assignment link that you created or through the sidebar link to Yellowdig.