When learners access their Yellowdig Community from an integrated link in their Course page, their grades are automatically synced to their Course Page Gradebook approximately every hour after a grade change occurs for them in Yellowdig. However, if necessary, there is also an option to manually sync grades. Here are the steps to do so:
How to Run a Manual Grade Passback
Step 1: Access your Yellowdig Community
To begin, log in to your Yellowdig account and navigate to the community in which you want to run a Grade Passback. If you're unsure how to log in or access your community, please refer to the Yellowdig Knowledge Base articles on account management and community navigation.
Step 2: Navigate to the Grade Passback Page
Once you're inside the desired community, locate the navigation menu on the top left-hand side of the page -> select Grade Passback under Management in the side menu.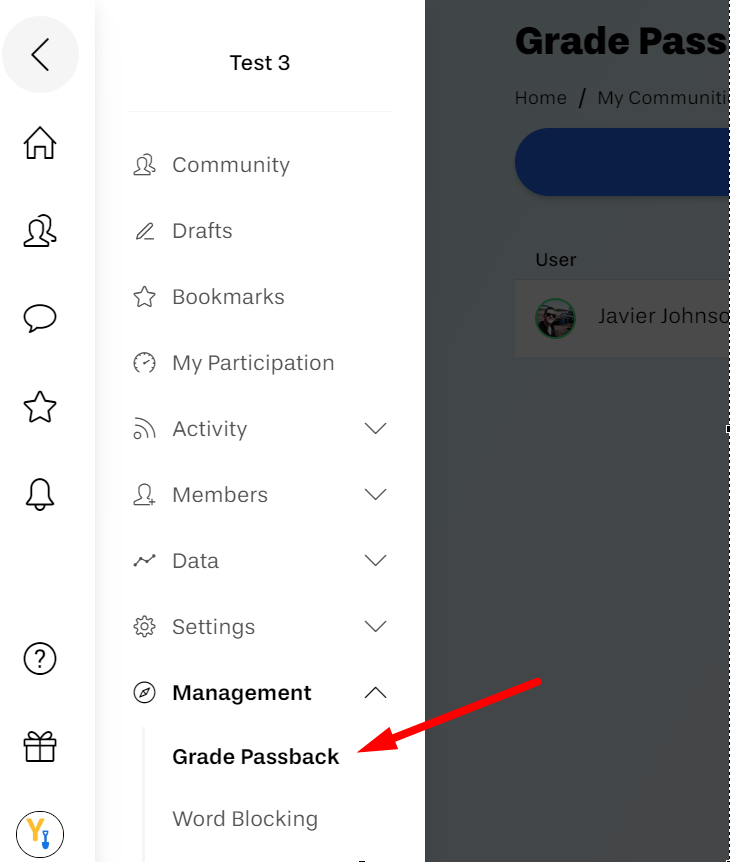 Step 3: Run Manual Grade Passback
Click on ↺ RUN GRADE PASSBACK. A progress bar will load your request on top of the page, and you will see the updates on Last Passed At & Grade Passback Result


Below is a student view of the Points Details that shows up when they click Show Details in the right-hand side points panel. Optionally, learners can click the refresh ↺ icon below their Yellowdig Grade to sync their Grades manually.