At the outset of a course, we encourage instructors to create a post that sets the expectations for their Yellowdig community. Letting students know the purpose of the community, the role of the instructor, and what they expect from students is an essential step in launching a thriving community.
Instructors can use Yellowdig's built-in "Record Video" feature to accomplish this. Doing so can create enthusiasm for the course and allow the instructor to share their passion for the subject matter. As food for thought, please consider this example.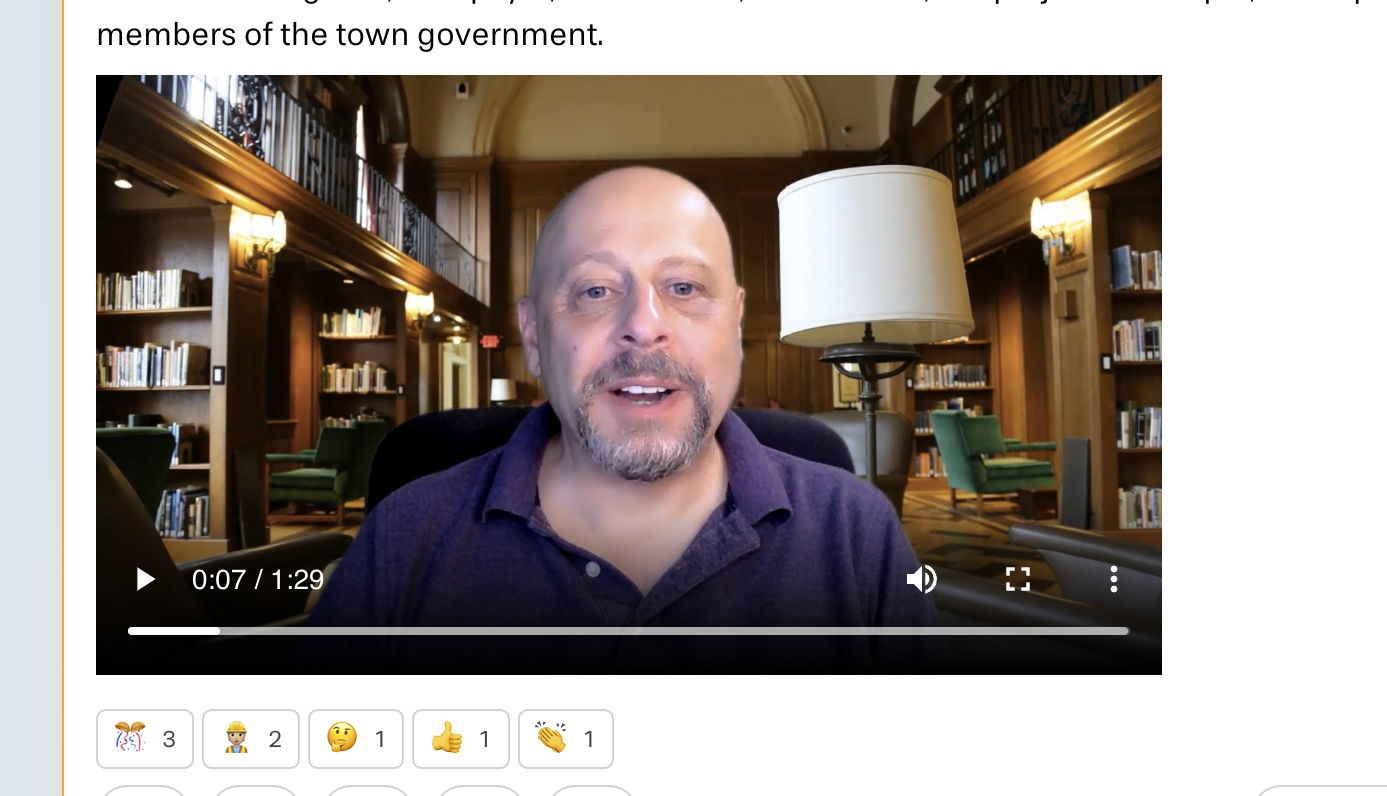 Script: Welcome to your community
"Welcome to our Yellowdig community. The purpose of this community is for us all to learn together, to add our perspectives and thoughts on course-relevant topics, real-world events, and our own experiences as they relate to the course. Please post all your course questions here, and you should also try to answer each other's questions.   
My role as an instructor in this community is to be another citizen of the community, and I hope to share my passion for [the course subject matter]. I will be participating, but don't expect me to respond to every post or comment. Occasionally, I will award accolades with points for certain outstanding posts and comments.  
Your role as students is to engage in course-relevant conversations, ask questions, help answer each other's questions, earn the required Yellowdig points towards your grade, and most importantly, to learn together. Let's get started!" 
---
💡 Did you know?
There are more scripts and syllabus templates available here. ("Telling Your Students About Yellowdig")