At Yellowdig, we understand there are instances when a course may not have natural weekly divisions. Perhaps instructors would want 2-week periods instead of 1-week, or to provide students with a "week off" for Spring Break or Fall Break without taking away their option to participate openly if they wish.
This is when the new Merge Periods feature comes into play. By allowing the merging of multiple periods, we are able to support these instances and still keep our notion of Yellowdig being a single, semester-long assignment.
To merge several periods into one, go to Settings - Point System - Point Earning Window - click on View/Edit Periods. From there, simply click on the Edit Period button and select the periods you would like to merge, and then click Merge Periods.
You can only merge adjacent periods. You can cancel at any time, and no changes will be made.
The longer, merged periods will be given the same Period Goal as the others and therefore, the Total Goal will be reduced accordingly. Merged periods can easily be unmerged by clicking the Unmerge this period link; just be aware that the Total Goal will increase when you do. Please note that, like start/end dates, merged periods do not copy if you copy community settings from a template community.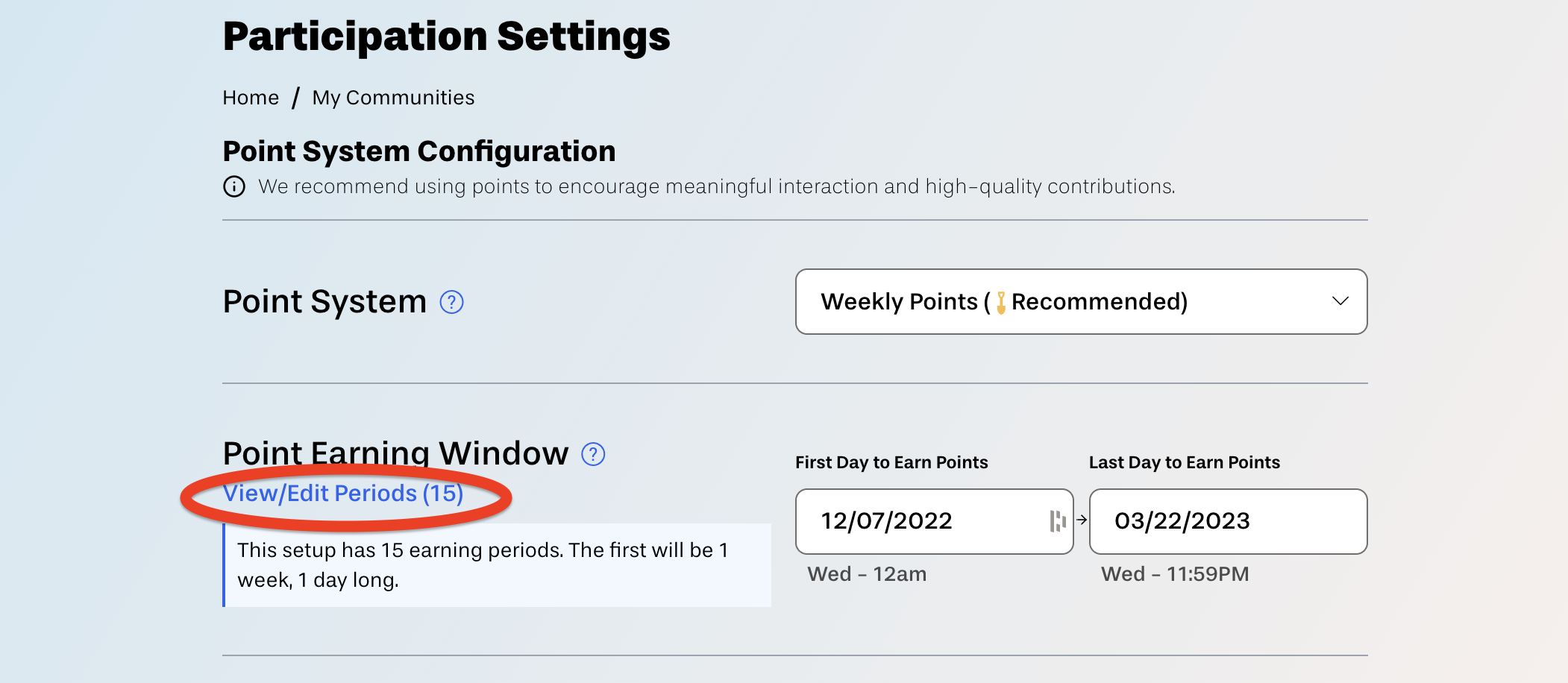 💡 Additional Uses
Read here about how to use merge periods to give learners extra time at the end of a community to earn points.