To update information related to your name, username or email in Yellowdig, please follow the steps:
Click on your Profile Icon (User Options) in the lower-left of your screen
Select Account Settings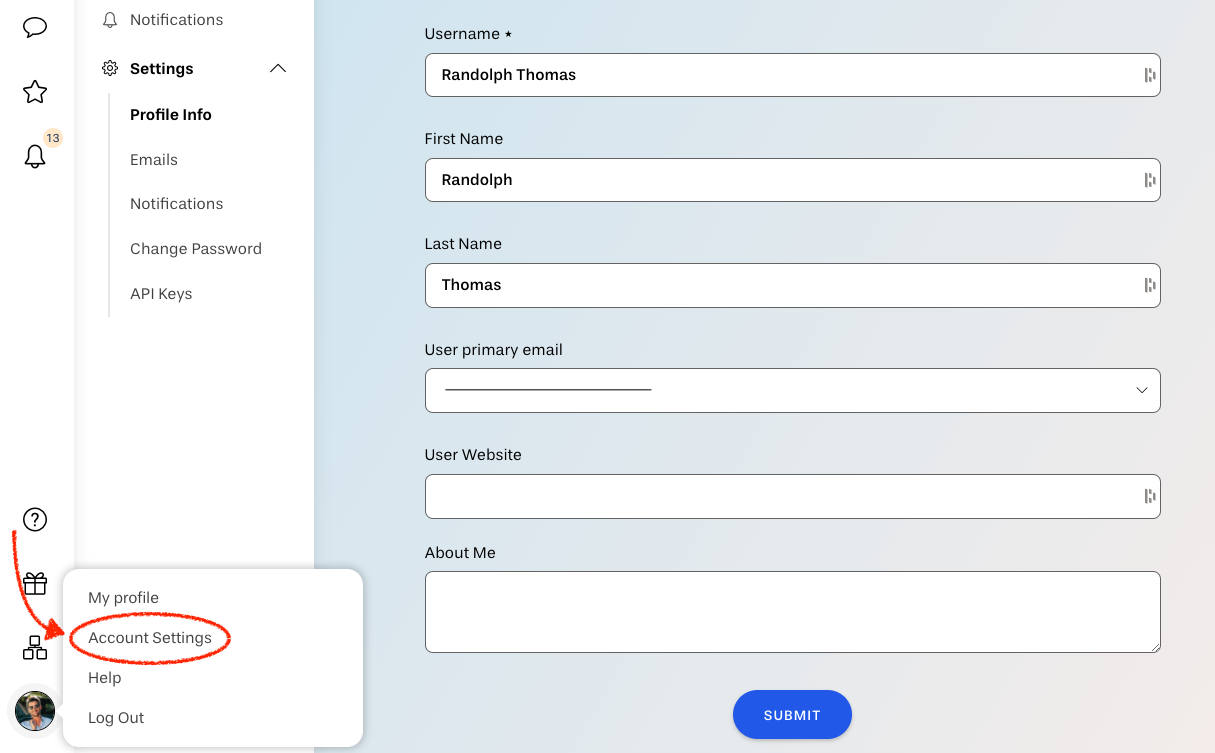 Update your name or username
Fill out the "First Name", "Last Name" and or "Username" fields and click SUBMIT.
FAQ: What is my Yellowdig display name?
If you have First and Last Name entered, that will be your display name. Without a First & Last Name entered, your username will appear as your name with a "@" symbol. EX: @DonnellSmith
Update your E-mail
To update your Email, select "Emails" from the secondary side navigation (see image below).
Enter your desired email and check your inbox for the email verification link.
Upon completing the email verification, you can make it your primary email by clicking on the Primary checkbox on the newly added email.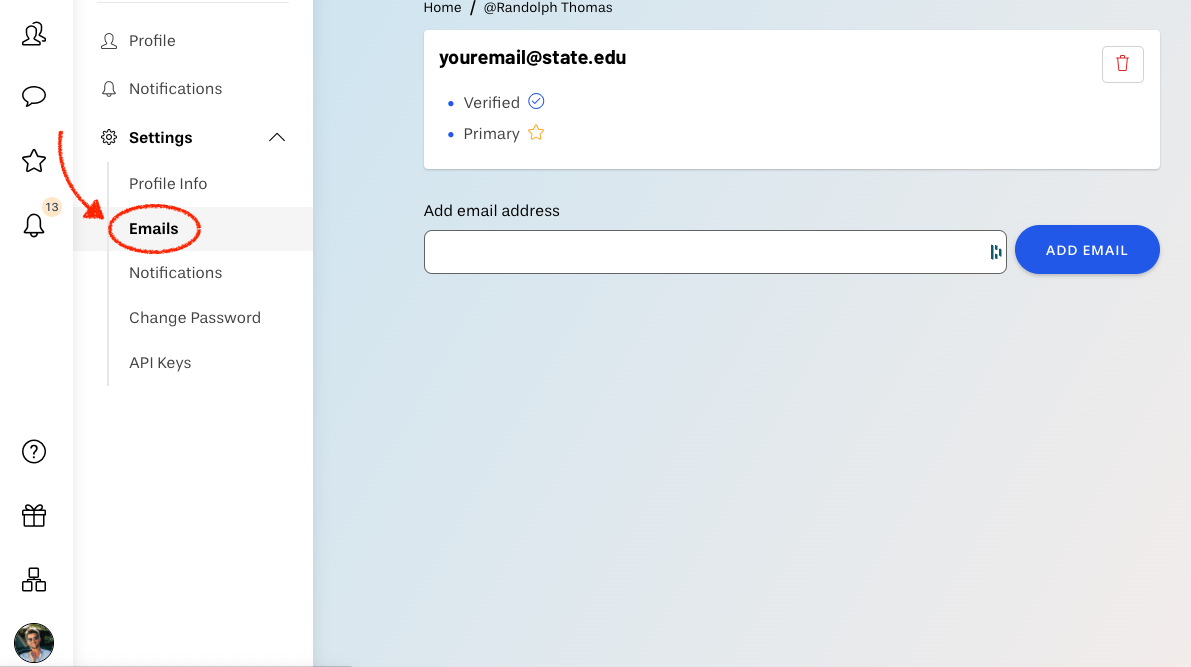 Not seeing the email verification in your inbox?
Try checking your spam folder and or click on resend the email inside Yellowdig if necessary.