Universal Nav Bar
The Universal Navigation Bar is located on the far left of your Yellowdig window. If you're using a small-screen device (e.g. tablet or cell phone) or if your desktop browser is narrowed, the menu will be stowed away under the hamburger menu , located on the upper left of your screen.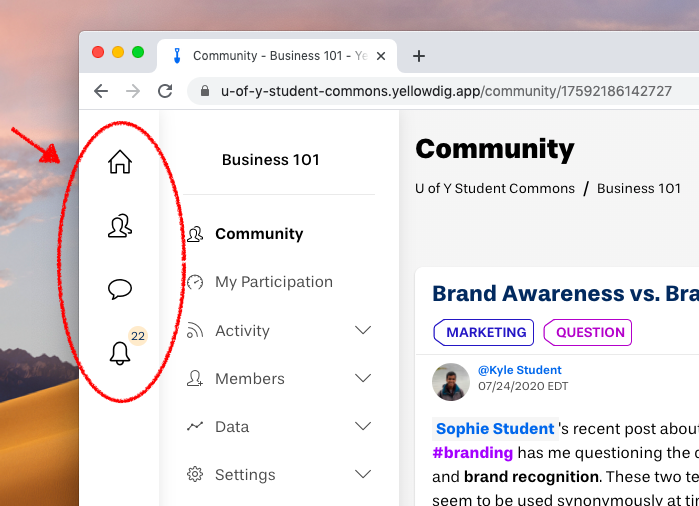 Home
The house icon takes you to a list of new and unseen posts from all of your communities.
Please click here if you are unable to play the video below.
Communities
The people icon lets you quickly switch between communities in your organization. You can also click My Communities to view these communities on a separate page.
Messages
Send and receive direct messages here with individuals or groups.

Notifications
You can view all your notifications by clicking on the bell icon.  To edit your notification settings: Click on "View All" below your notifications, then click on "Update Settings" at the top right of the notifications page. To change notification settings to an individual community, click "Change Settings for a Community" at the top right of the Notification Settings page.
---
Page Menu
The Page Menu is located to the right of the Universal Navigation Bar. It is a context-dependent menu, meaning that it changes depending on the current Main Page you are on. It will provide functions or additional options relevant to that page you are on. For example, when you're in a Community it will look different from when you are on the Home screen. For mobile and some smaller screen sizes, this menu will appear by clicking the hamburger icon at the top-left, within the Universal Navigation Bar.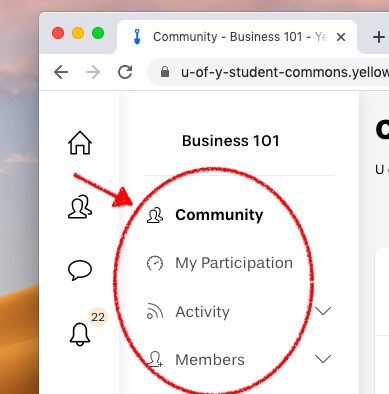 ---
Main Page
The Main Page area is the largest part of the Yellowdig screen. For typical users, this is most often the Community Main Page, where you will be viewing your community feed, reading posts, and interacting with students in one of your courses or other co-curricular communities.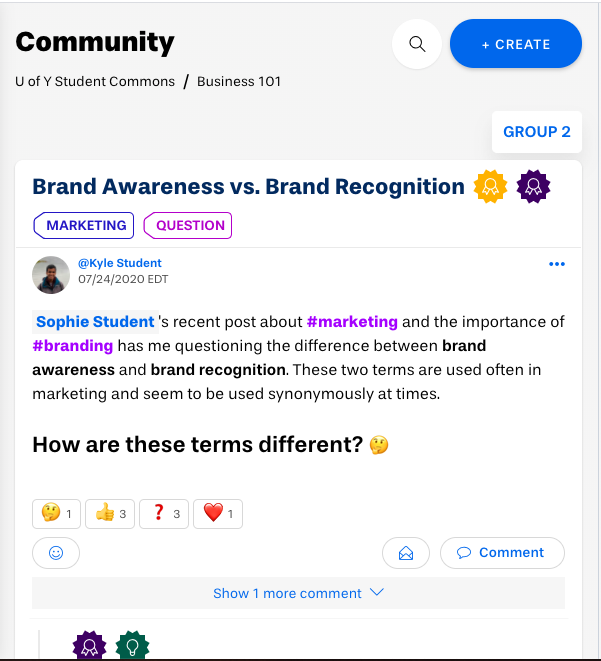 ---
Page Spotlight
On the right side of the screen is a column of options, functions, interesting information, or regularly used features that are important for the current Main Page. On mobile or other small screen versions of Yellowdig, this feature is accessible via the list icon at the top-right of the screen.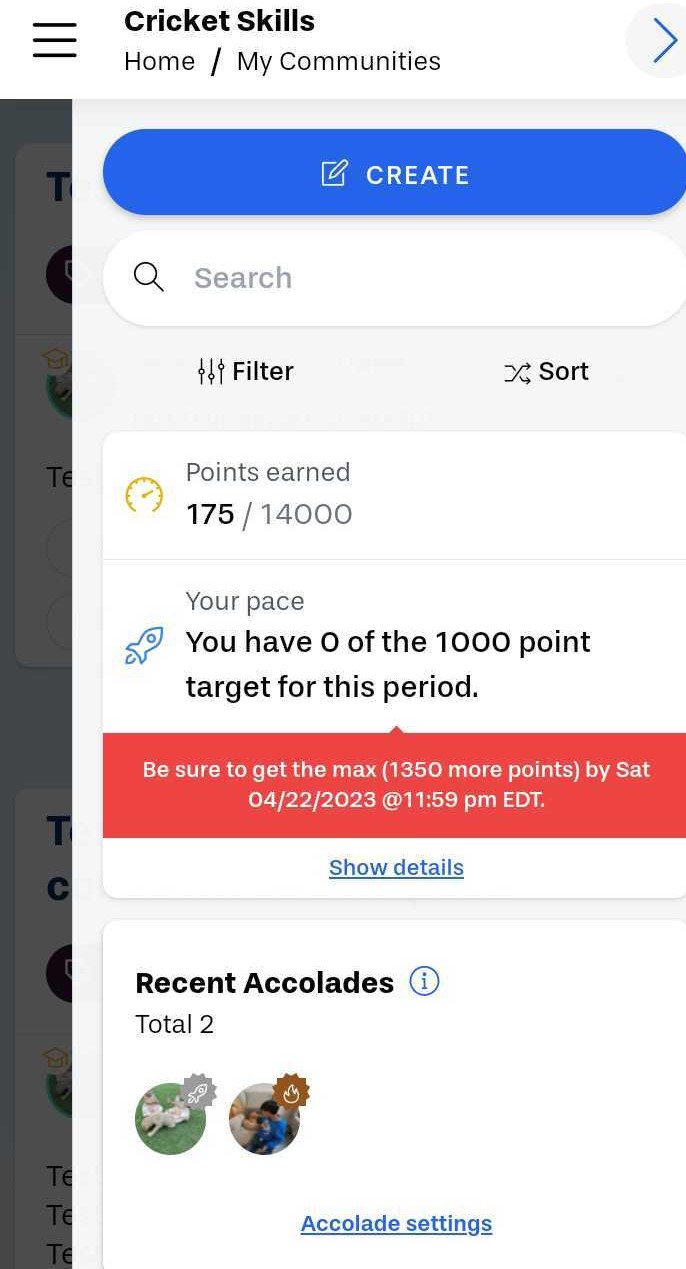 ---
User Options Menu
Most functions related to your account and your own personal settings are available by clicking on your user icon (i.e., avatar) appearing at the bottom-left of the Universal Navigation Bar. The User Options Menu also includes a logout button and the Help link, should you need to access our knowledge base or contact support. This menu also includes the Organization switcher which allows you to switch between organizations or sub-organizations that you are a member of. If you are an organizational admin, this menu is also where you can access and change your organization's settings.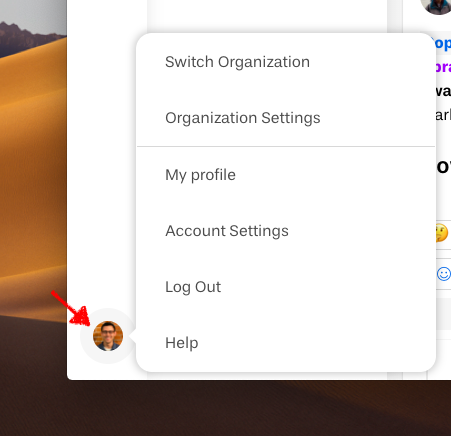 ---
Help, I Can't Find the Navigation Bar!
Smaller screens viz. Business Laptops, Tablets, and Mobile phones will have a hamburger menu to open and close the Universal Navigation Menu and Page Menu.
Please click here if you are unable to play the video below.