Did you know?
Another way to find specific conversations in your community is with the Search, Filter, Sort functions.
The dynamic, scrolling feed in communities is an essential part of what helps Yellowdig inspire good conversations. But since communities are not static, your favorite posts and comments will often move on you between visits.  Bookmarks can help you quickly mark and find all of your favorite posts or comments for any community.
With bookmarks, you can save conversations that you want to reference later on easily. For example, you can bookmark conversations you want to bring up in class. Students can use bookmarks to save study materials or conversations they wish to return to later.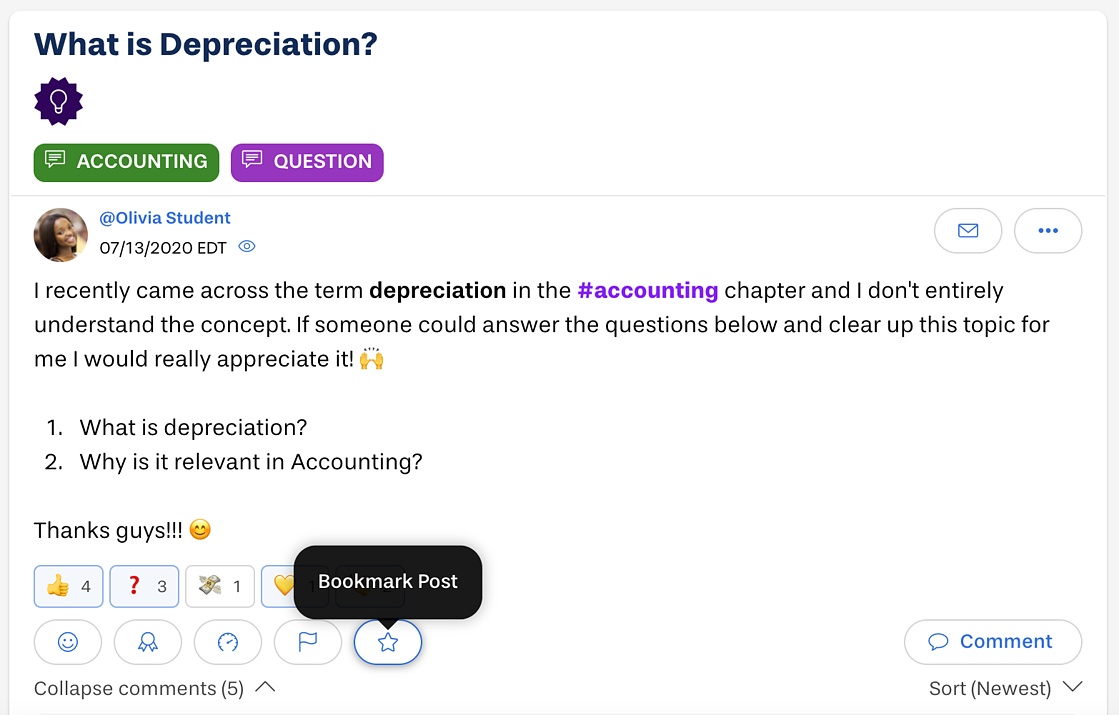 Bookmarked posts are accessible via the star icons in the left-hand menus. The left-most menu bookmark icon takes you to a page with bookmarks from across all your communities. And the bookmark icon that's in the second menu from the left takes you to all the bookmarks for the community you're in. You can see both of these icons in the image below.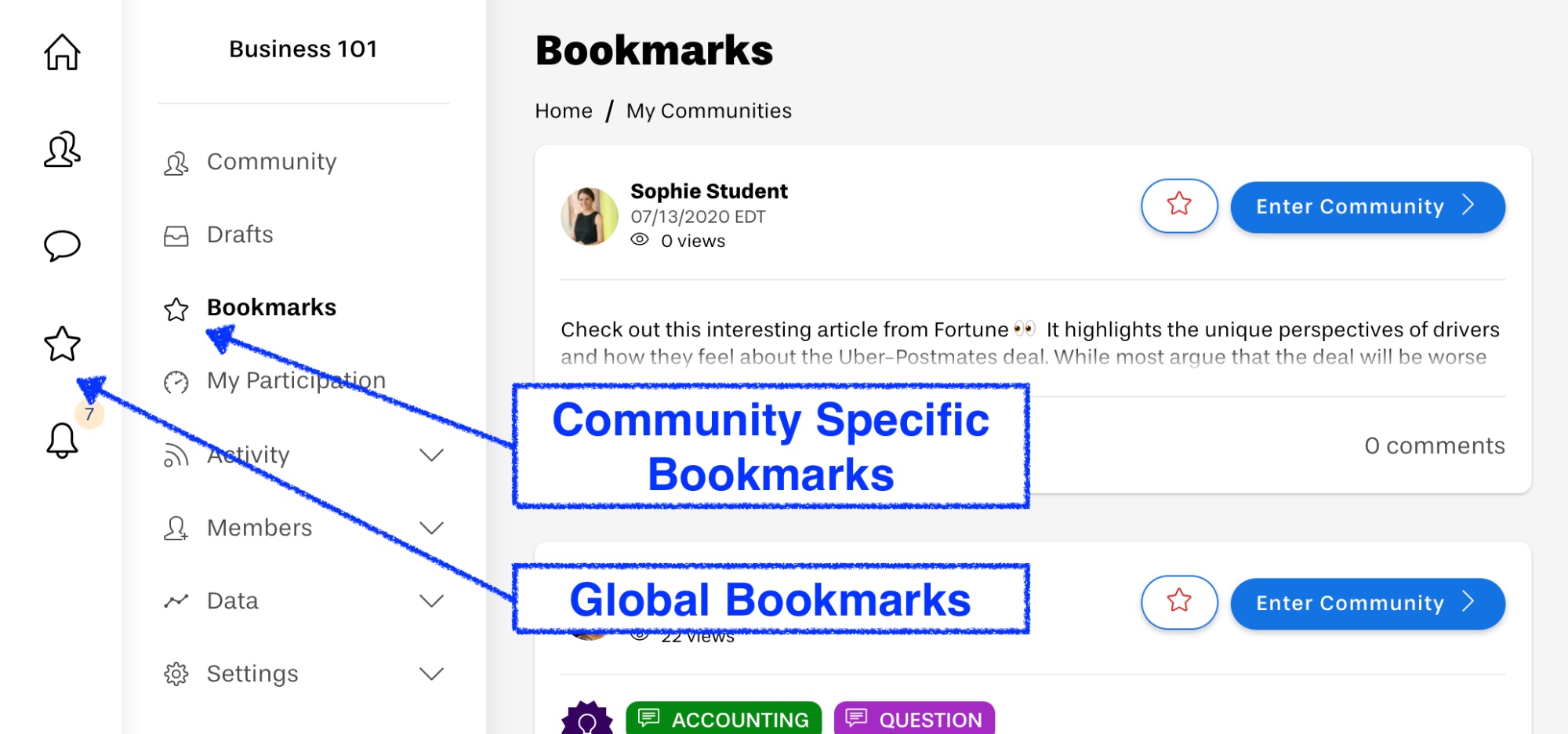 Remove a conversation from your bookmark list by going to the bookmarks page and clicking on the star icon on the conversation (see image below).