IN THIS ARTICLE
How to Find Posts with an Accolade
Where to Find Points Received for Accolades

An Accolade is a reward given by your community owner or facilitator(s) for special contributions to your Community. Receiving an Accolade give you bonus points even if you have already reached your point maximum for the current Period. If you receive an Accolade before reaching the Periodic Max, you will be allowed to exceed the Periodic Max for the current Period by the point value of the Accolade.
💡 NOTE TO COMMUNITY OWNER OR FACILITATOR(S)
For a guide to creating and awarding Accolades, see this article.
---
How to Find Posts with an Accolade
There are two ways to find posts with an Accolade:
1. Open the Filter menu and select By Accolade to filter your feed by the selected Accolade. Alternatively, click on an Accolade icon within a Post to see all Posts that had received the same Accolade.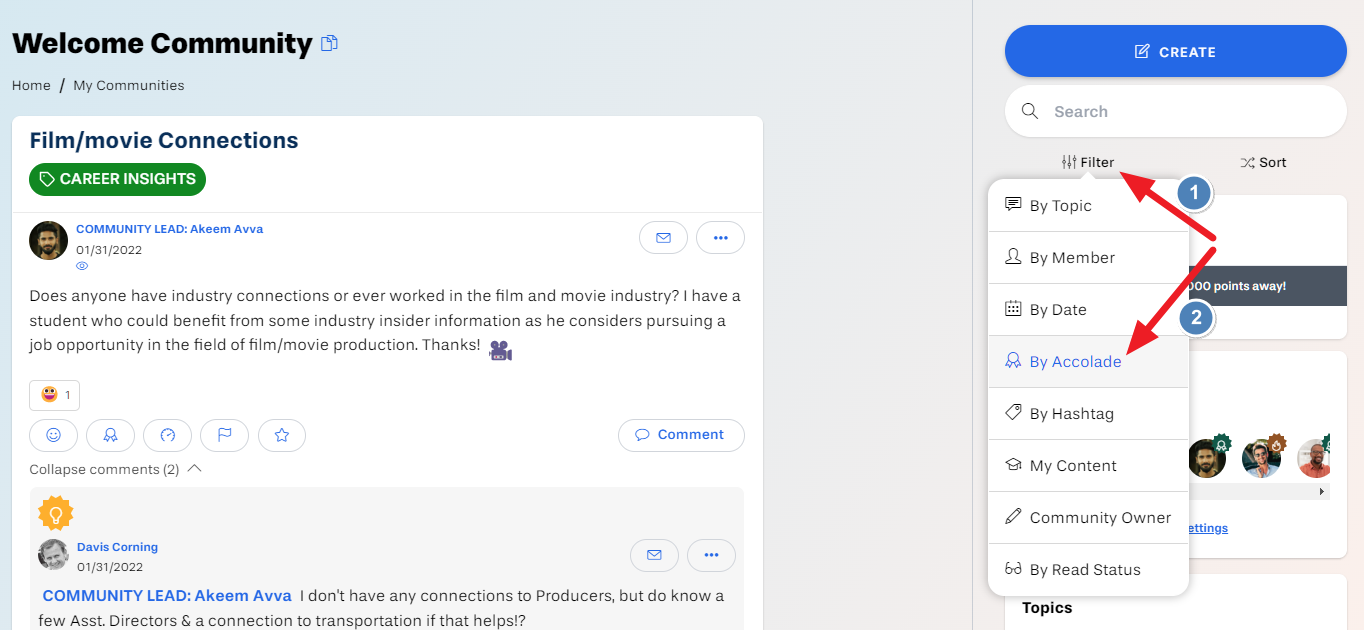 2. Navigate to the "Recent Accolades" menu located right under the points modal on the left. This helps the learners to understand which posts have earned their fellow learners additional rewards and acts as a motivating factor to create good posts leading to enhanced participation.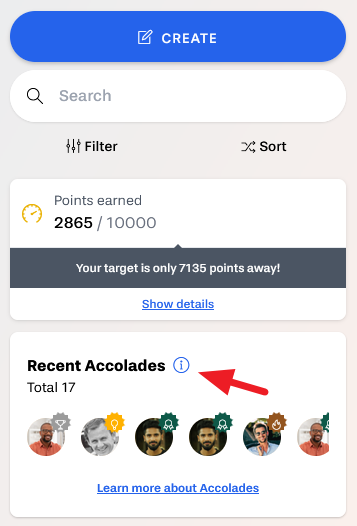 ---
Where to Find Points Received for Accolades
For a comprehensive log of participation points earned and activities performed, go to the My Participation page. Points received from Accolades are included in this log.
💡 If you're an instructor or an admin, please

click here

to get more insights into creating and using Accolades